Who is Master Carlos Machado?
Carlos Machado is one of the pioneers of Brazilian Jiu-Jitsu in the United States of America. Currently an 8th degree Coral Belt, Carlos Machado came to the USA in the early 1990's with his brothers. After many years of leadership and growth, Master Carlos has formed the Carlos Machado Jiu-Jitsu Association: one of the strongest and fastest growing BJJ organizations in the world today.
Today, Carlos Machado is a Hall of Fame instructor of Jiu-Jitsu and known in Texas and the Southwest region of The United States as the "Godfather of Jiu-Jitsu". Before Carlos Machado relocated to the Dallas-Forth Worth, Texas area, nobody there was teaching Brazilian Jiu-Jitsu. Today most of the BJJ lineage in the Southwest can be traced back to Master Carlos Machado.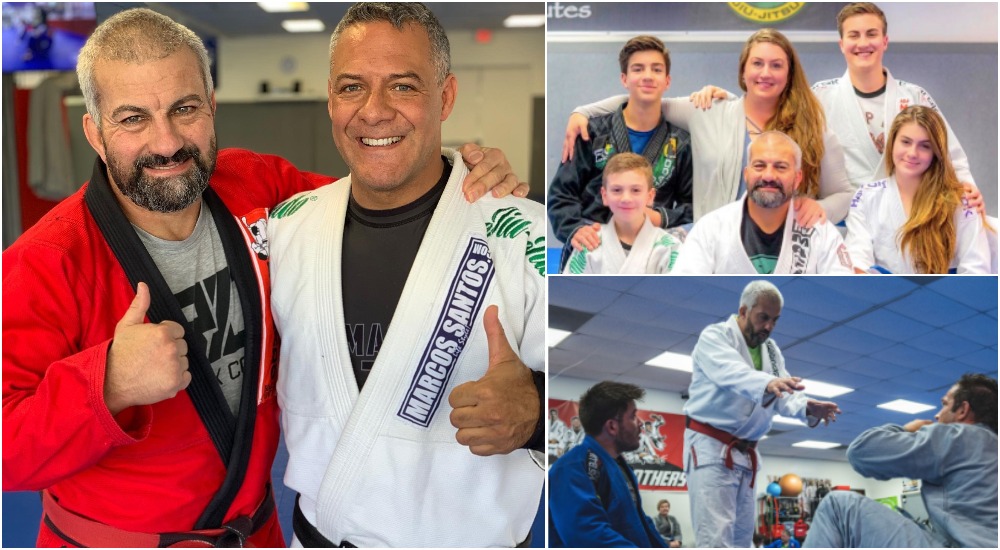 Master Carlos Machado's legendary academy is located in North Dallas, Farmers Branch, Texas where he teaches all of his students from kids and teens, to women and men. Master Carlos actively trains with all of his students, especially his black belts who are always developing and progressing under the direct supervision and tutelage of their Master who is known as a true legend of Brazilian Jiu-Jitsu.
In addition to founding one most successful Brazilian Jiu-Jitsu academies in the Dallas-Fort Worth area, Master Carlos has also been extremely successful as a coach of Brazilian Jiu-Jitsu athletes who compete and fight professionally.
He has also promoted to Black Belt some high profile BJJ practitioners such as Rafael Lovato Junior (Current 8/2019 Bellator Champion), Travis Lutter (Winner of The Ultimate Fighter and UFC Veteran) Anthony Perosh and Elvis Sinosic (both UFC Veterans and IBJJF World Champions) and dozens of others black belts who not only have had a great deal of success in MMA and competitive BJJ, but also own and operate very successful academies.
A proud father of 4 awesome children, and a husband to his wife Lindsay, Carlos Machado is currently an 8th degree Coral Belt and is the head of one of the largest Brazilian Jiu-Jitsu organizations in the world: the Carlos Machado Jiu-Jitsu Association.
One of the main goals of Master Carlos Machado is to simply make the "Average Student, Above Average". His mission is also to teach his instructors to be the best they can be by mentoring them and instilling in them a solid foundation on many levels, which will greatly benefit not only their own students, but also themselves individually on and off the mats and will ultimately enable successful operation of the many premium Carlos Machado Jiu-Jitsu Academies in the United States and around the world.
Rickson Gracie International Superfight Champion